Shok-1 in South London
: "
Fresh new work from Shok-1 in Borough, South London (just by the Tube station). Money, Fame and Power looming ominously over the streets.
Shok-1, Borough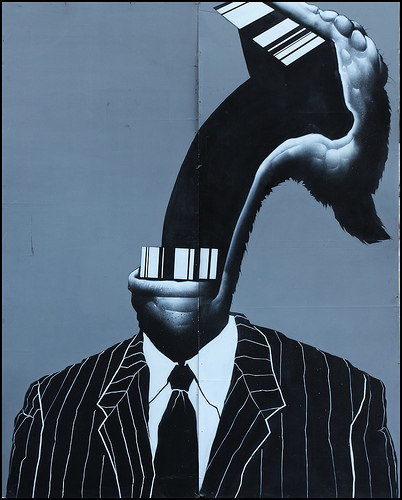 Shok-1, Money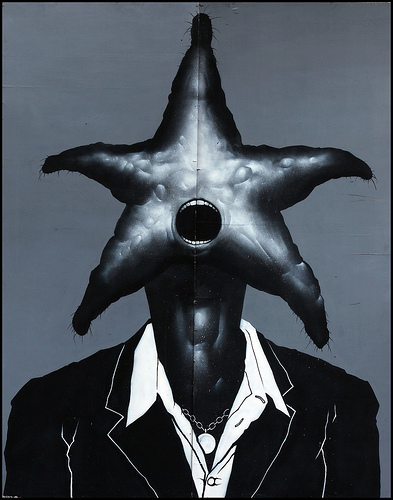 Shok-1 Fame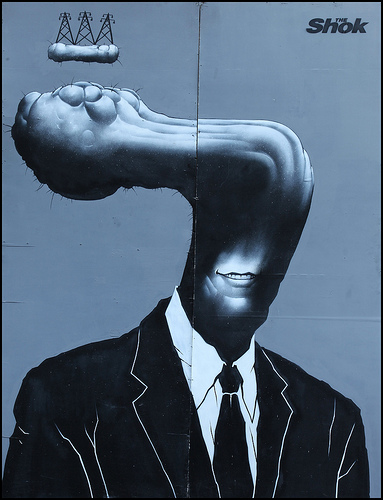 Shok-1 Power
On a nearby wall there's further work from Shok-1 in another twist on his negative / biological style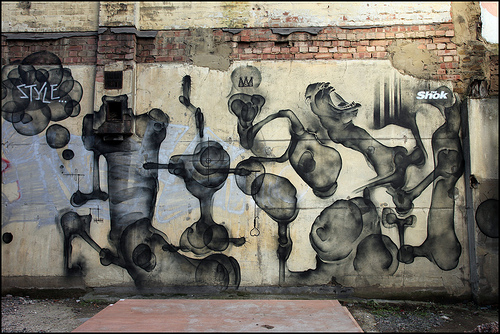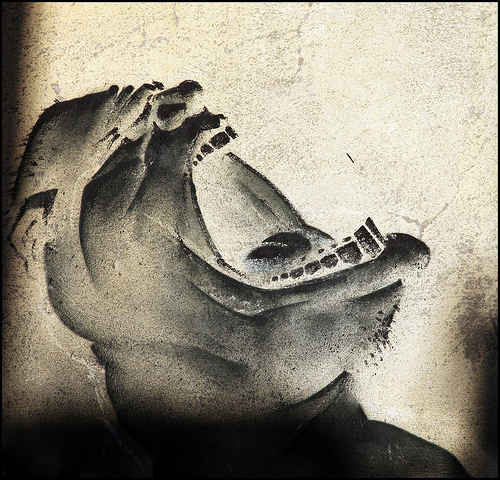 "